In mid-July, the
Dallas Morning News
published an alarming
piece
about the fading blues scene in the city since several years ago. As difficulty in supporting viable performance venues mounts, the blues appears to be a dying institution in the "Big D." Nourished in Dallas, longtime and up-and-coming musicians travel elsewhere to make a living, and the blues milieu continues to be on the decline. Yet that blues cloud may hold a silver lining involving crowd jostling, open air, and a lineup of artists...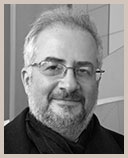 Author of
Texas Blues: The Rise of a Contemporary Sound
and
Deep Ellum: The Other Side of Dallas
, Alan Govenar prescribes a free annual blues festival to this sad case of the blues in Dallas. Like the one Chicago puts on annually, the music festival would help to revitalize interest and support in one of the cradles of the blues, a fact that few Dallasonians even realize. As a musical hub of the genre from the turn of the century to the '90s, Dallas seems especially promising for the project given that many veteran blues musicians already reside there.
As the co-creator of the musical
Blind Lemon Blues
, Govenar pays tribute to the blues institution Blind Lemon Jefferson, the very same subject with which he opens his 2008 book
Texas Blues
. Firmly situating Dallas as a focal point of the musical tradition with local greats like Jefferson and Aaron "T-Bone" Walker, Govenar colorfully narrates the vibrant story of how the rustic blues sound exploded into a national phenomenon and took on its distinctive Texan flavor. As an oral history of Texas blues with both breadth and depth, the work reads more like a collection of personal anecdotes fully-illustrated with rare photographs of blues artists.
Govenar's 2013 publication
Deep Ellum
further demystifies the ways in which the eastern periphery of Dallas functioned historically as a breeding ground for the musical talent of Jefferson, Walker, and others with the clash of white and black music forging a hybrid blues style. Adding to the cultural diversity of the city and region, the rise and fall of the neighborhood as a blues hotbed turned entertainment district parallels the plight of the blues scene since its 1990s high point.
Perhaps Dallas really does need a free blues festival comparable to the annual Chicago Blues Festival to turn around a blues scene in dire straits. The battle to keep the blues alive has reached a critical point. With so much at stake, isn't it something worth fighting for?
-L.G. Miranda